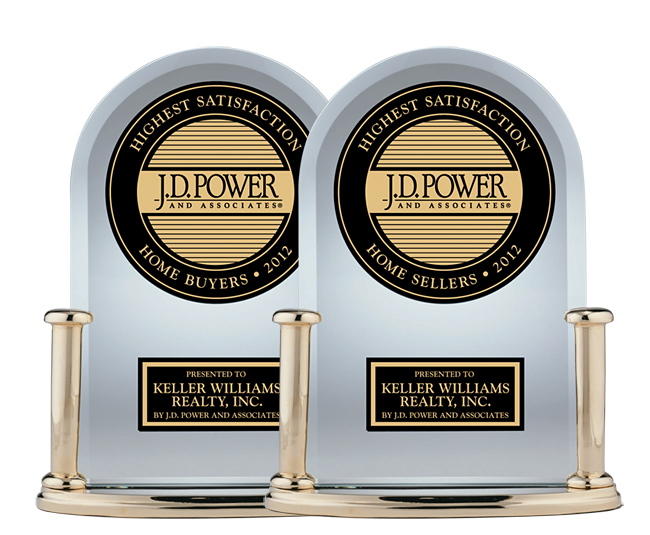 Florida Keys Real Estate News
• J.D. Powers: Keller Williams Realty Ranked Highest in Customer Satisfaction
Keller Williams Realty Ranked Highest in Customer Satisfaction Among Home Buyer
and Seller Segments by J.D. Power and Associates
• Fla.'s housing market continues upswing in 3Q 2013
• Study: Higher home prices lead to more sales
• Americans prefer mixed-use, walkable communities
• More home loans require smaller downpayments
• Florida's housing market shows positive gains in Sept. 2013
---
• Fla.'s housing market continues upswing in 3Q 2013
ORLANDO, Fla. – Nov. 6, 2013 – Florida's housing market continued to improve in third quarter 2013 with more closed sales, higher median prices, more pending sales and a stabilizing supply of homes for sale compared to the same quarter in 2012, according to the latest housing data released by Florida Realtors®.

"Data from the third quarter of 2013 shows that Florida's housing market continues to grow and gain strength," said 2013 Florida Realtors President Dean Asher, broker-owner with Don Asher & Associates Inc. in Orlando. "The housing sector is vital to the state's economy, and Realtors across the state are reporting increased activity in their markets.

"At 7.0 percent, Florida currently has a lower unemployment rate than the nation, according to the August unemployment figures (the latest state data available.) More jobs will provide more stability for future growth in the state's housing market and overall economy."

Statewide closed sales of existing single-family homes totaled 60,661 in 3Q 2013, up 17.3 percent compared to the year-ago figure, according to data from Florida Realtors Industry Data and Analysis department in partnership with local Realtor boards/associations. Closed sales typically occur 30 to 90 days after sales contracts are written.

Meanwhile, pending sales – contracts signed but not yet completed or closed – for existing single-family homes rose 17.9 percent in the third quarter compared to the same period last year. The statewide median sales price for single-family existing homes in 3Q 2013 was $175,000, up 18.6 percent from the same quarter a year ago. The median is the midpoint; half the homes sold for more, half for less.

Looking at Florida's year-to-year comparison for sales of townhouse-condos, a total of 27,200 units sold statewide in the third quarter, up 11.3 percent from the same three-month period in 2012. Pending sales for townhouse-condos in 3Q 2013 increased 12.4 percent compared to a year ago, while the statewide median for townhouse-condo properties was $130,000, up 23.8 percent over the same quarter last year.

In 3Q 2013, the median days on market (the midpoint of the number of days it took for a property to sell that month) was 48 days for single-family homes and 54 days for townhouse-condo properties.

"What's remarkable for the third quarter data is that all metro areas in Florida show year-over-year increases in both prices and sales for single-family homes, and year-over-year increases in sales for condo-townhome properties," says Florida Realtors Chief Economist Dr. John Tuccillo. "Inventories have begun to pick up a little bit, which may be consistent with cash sales declining as a percentage of overall sales. We're alert to the fact that it may signal a trend, which could be good for the long-term stabilization and health of Florida's housing market."

The inventory for both single-family homes and for townhouse-condo properties stood at a 5.3 months' supply for the third quarter, according to Florida Realtors.

According to Freddie Mac, the interest rate for a 30-year fixed-rate mortgage averaged 4.44 percent for 3Q 2013, up from the previous year's average of 3.54 percent, according to Freddie Mac.

To see the full statewide housing activity reports, go to the Research & Statistics section of floridarealtors.org.

© 2013 Florida Realtors®
---
• Study: Higher home prices lead to more sales
SAN FRANCISCO – Oct. 29, 2013 – If home prices edge higher, the housing market will see higher home sales, according to a new paper by two senior economists with the Federal Reserve Bank of San Francisco. The economists note that it's not that the higher prices entice buyers as much as the higher prices entice owners to sell their homes, thereby helping to alleviate current inventory shortages.

Many sellers are still waiting out the market until home prices rise more, economists William Hedberg and John Krainer write in an article in the Federal Reserve Bank of San Francisco's Economic Letter titled "Why Are Housing Inventories Low?" In the past year, existing-home prices have edged up 11.7 percent, according to the National Association of Realtors®.

Still, despite rising appreciation, some sellers are underwater on their mortgage or do not have enough equity yet to motivate them to sell. Research has shown that counties with a high share of underwater mortgages tend to have the smallest for-sale inventories.

The economists say that a distinct pattern exists in housing inventories, with the number of homes for sale rising in good times and falling in bad times. Some of it can be explained by credit, they say. Lenders tend to ease credit restrictions during good economic times, which helps more buyers enter the market.

But the economists say that the level of home prices and changes in employment are by far the variables that most influences the inventory of homes for sale.

"Once these are accounted for, other variables, such as changes in the for-rent inventory, the underwater share or local price-rent ratios, do little to explain the inventory of houses for sale," Mortgage News Daily reports on the study. "Thus, current homeowners may be making a rational choice to postpone selling in the hope that prices will rise further. However, this behavior tends to be short run. In the longer run, the link between the level of house prices and for-sale inventories is strong. If prices continue to rise, inventories for sale should eventually rise too."

The housing markets that have seen the strongest house price appreciation and job growth are the ones that are seeing for-sale inventories rise the most, the economists note.

Source: "More People Will Buy Homes if Prices go Up, Wait... What?" Mortgage News Daily (Oct. 21, 2013)

© Copyright 2013 INFORMATION, INC. Bethesda, MD (301) 215-4688
---
• Americans prefer mixed-use, walkable communities
WASHINGTON – Nov. 6, 2013 – Research by the National Association of Realtors® (NAR) has consistently showed that Americans prefer walkable, mixed-use neighborhoods and shorter commutes.

According to NAR's 2013 Community Preference Survey, 60 percent of respondents favor a neighborhood with a mix of houses, stores and other businesses within walking distance, rather than neighborhoods that require more driving.

And while the size of a property matters, buyers are willing to compromise size for a preferred neighborhood and less commuting. For example, although 52 percent of those surveyed prefer a single-family detached house with a large yard, 78 percent said that the neighborhood is more important than the size of the house.

Fifty-seven percent would forego a home with a larger yard if it meant a shorter commute to work, and 55 percent were willing to forego a home with larger yard if it meant they could live within walking distance of schools, stores and restaurants.

"Although there is no one-size-fits-all approach, smart growth is typically characterized by mixed-use development, higher densities and pedestrian friendly streets that accommodate a wide diversity of transportation modes," says NAR President Gary Thomas.

When asked to identify their ideal community, the most popular choice was a suburban neighborhood with a mix of houses, shops and businesses. The least popular was a suburban neighborhood with just houses.

When considering transportation concerns, 41 percent of those surveyed said better public transportation is the top solution; 29 percent prefer communities where people don't have to drive long distances to work or shop; and 20 percent would prefer to build new roads.

American Strategies and Meyers Research conducted the survey of 1,500 adult Americans from Sept. 18-24, 2013. An analysis of the survey is available on NAR's website.

© 2013 Florida Realtors®
---
• More home loans require smaller downpayments
WASHINGTON – Oct. 24, 2013 – More people are getting home loans with lower credit scores and smaller downpayments.

Last month, the average FICO score for a closed home loan was 732, down from 750 a year ago, shows data from mortgage tracker Ellie Mae.

The average downpayment was 19 percent, vs. 22 percent a year ago. What's more, almost one-third of closed loans had FICO scores under 700, vs. 17 percent a year ago. The top FICO score is 850.

"We continue to see things open up ever so slightly month by month," says Jonathan Corr, Ellie Mae president.

The standards to get a home loan remain tight, mortgage experts say. But lenders are reducing some restrictions as housing prices recover and as higher interest rates curtail their refinance business.

"We're starting to see some of the banks ... get more creative ... to drive more volume to the door," says Jeff Taylor, managing partner at mortgage analytics firm Digital Risk.

Earlier this month, Bank of America dropped its minimum downpayment requirement for non-conforming loans under $1 million to 15 percent from 20 percent. Non-conforming loans, which can't be sold to Fannie Mae or Freddie Mac, are over $417,000 in most parts of the country.

Wells Fargo also reduced non-conforming loan minimum downpayments to 15 percent from 20 percent in July.

JPMorgan Chase, meanwhile, reduced downpayment requirements in Arizona, Florida, Nevada and Michigan – states that were especially hard hit by foreclosures. The bank's minimum downpayment is now 5 percent, down from 10 percent, for primary homes and 10 percent, instead of 20 percent for second homes in those states. The change brings downpayment requirements in those states in line with others, says JPMorgan spokeswoman Amy Bonitatibus.

"These markets have shown strong signs of improvement," Bonitatibus says. Improving home values lessen risk for lenders.

JPMorgan and Wells made their changes in July after a sharp interest rate spike in May cut into the refinance business.

While banks are easing some loan requirements, home lending standards remain tight and will likely stay there, says Cameron Findlay, economist at Discover Home Loans.

New lending rules expected to take hold in January require lenders to make home loans that meet federal standards or face greater liability from borrower lawsuits should the loans go sour. Findlay doesn't expect lenders to do many loans that fall outside of those standards.

"We're seeing tweaking of the underwriting standards, but it's not a wholesale loosening," says Guy Cecala, publisher of Inside Mortgage Finance. "The pendulum is still too far toward restrictive."
---
• Florida's housing market shows positive gains in Sept. 2013
ORLANDO, Fla. – Oct. 21, 2013 – More closed sales, higher median prices, increased pending sales and the continued stabilization of the homes-for-sale inventory resulted into a sunny outlook for Florida's housing market in September, according to the latest housing data released by Florida Realtors®.

"Throughout the year, we've seen Florida's housing market strengthen, and that positive momentum continued in September," says 2013 Florida Realtors President Dean Asher, broker-owner with Don Asher & Associates Inc. in Orlando. "Home values are rising, and many homeowners across the state see improving home equity. Those trends are helping to ease tight inventory levels in many areas as people who had been waiting on the sidelines decided to list their homes for sale.

"September marks 22 months in a row that the statewide median sales prices rose year-over-year for both single-family homes and for townhome-condo properties."

Statewide closed sales of existing single-family homes totaled 18,490 in September, up 18.8 percent compared to the year-ago figure, according to data from Florida Realtors Industry Data and Analysis department in partnership with local Realtor boards/associations. Closed sales typically occur 30 to 90 days after sales contracts are written.

Meanwhile, pending sales – signed contracts not yet completed or closed – for existing single-family homes last month rose 10.5 percent over the previous September. The statewide median sales price for single-family existing homes last month was $170,000, up 17.2 percent from the previous year. The median is the midpoint; half the homes sold for more, half for less.

According to the National Association of Realtors (NAR), the national median sales price for existing single-family homes in August 2013 was $212,200, up 14.4 percent from the previous year. In California, the statewide median sales price for single-family existing homes in August was $441,330; in Massachusetts, it was $345,000; in Maryland, it was $272,895; and in New York, it was $242,000.

Looking at Florida's year-to-year comparison for sales of townhouse-condos, a total of 8,279 units sold statewide last month, up 11.4 percent from September 2012. Meanwhile, pending sales for townhouse-condos last month increased 4.6 percent compared to the year-ago figure. The statewide median price for townhouse-condo properties was $130,000, up 23.5 percent over the previous year. NAR reported that the national median existing condo price in August 2013 was $211,700.

Inventory was at a 5.3-months' supply in September for both single-family homes and for townhouse-condo properties, according to Florida Realtors.

"Not too long ago, the focus was on the strength and longevity of Florida's housing market recovery, but we've moved into a slightly different stage of growth," says Florida Realtors Chief Economist Dr. John Tuccillo. "Now, the focus turns to growth in different segments of the real estate market. For example, it is very difficult to find homes for sale priced under $200,000. Investors have taken whatever has come on the market in this range. However, despite this, inventory has definitely stabilized and appears to be on the verge of rising.

"More sellers are coming into the market — new listings are up — and investor demand appears to be cooling off a bit, as shown by the fact that cash sales as a percentage of all sales are falling."

According to Freddie Mac, the interest rate for a 30-year fixed-rate mortgage averaged 4.49 percent in September 2013, up from the 3.47 percent average recorded during the same month a year earlier.

To see the full statewide housing activity reports, go to Florida Realtors Media Center at http://media.floridarealtors.org/ and look under Latest Releases, or download the September 2013 data report PDFs under Market Data at: http://media.floridarealtors.org/market-data
---
Travel and Explore The Florida Keys and Key West
• Visit Big Pine Key
• Visit No Name Key
• Visit Summerland Key

The Florida Keys are an outdoor play land with 4 National Wildlife Refuges on land and water and a National Marine Sanctuary that surrounds the islands on both the Atlantic and Gulf, making the Keys one of the most pristine places in the Continental US for viewing wildlife on land or on the water. Fishing, diving, boating, and sailing can be enjoyed almost every day. And don't forget our Keys sunrises and sunsets; one is more spectacular than the other. And if it's Key West night life and culture you are looking for, Key West has some of the finest restaurants, night clubs and music venues to finish off your day.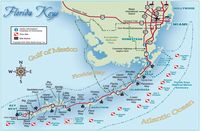 The Florida Keys consist of a chain of islands, connected by 42 Bridges that begin at the southern boarder of Miami Dade County and extents more that 126 miles to the Southern most point in the Continental United States, Key West. The Keys highway mile markers are commonly used for reference throughout the Keys as anyone who has traveled down the Overseas Highway has noticed. A drive down US Route 1 is a great way to experience the beauty of the surrounding waters and local color.

The Keys are divided into three area's Upper, Middle, and the Lower Keys. The Upper Keys begin just below Biscayne Bay however the Florida Keys experience for many begins on the drive down the 18 Mile Stretch. An area of transitional wetlands where the The Florida Everglades, Florida Bay, and the Atlantic Ocean meet. The 18 Mile Stretch is one of two roads that connects mainland Florida with the Florida Keys. The other is Card Sound Road a little longer and slower trip that also has a toll bridge on it.

Once through the stretch, you enter Key Largo, MM (mile marker) 107.2. The proximity to the Mainland makes Key Largo, Tavernier, Islamorada, and Upper and Lower Matecumbe, a popular weekend destination for many from the mainland. It also affords residents a short drive and to put it as locals do, "get off the rock".


The Middle Keys begin at MM 71.8, heading South on US 1, also known as the Overseas Highway, you will find Duck Key located at MM 60 Oceanside. Duck Key is a mix of residential homes and the Resort at Hawks Cay, a leading Keys Resort that incorporates town homes and villas, into its resort. The island also offers waterfront and non waterfront homes and deep water access. A little further south you will come upon the City of Marathon also known as Key Vacca. The first area of the city you will see is Grassy Key, primarily a bay front community with several resorts located ocean side on the Oversea Highway. Next you will come upon Key Colony Beach, a resort town with exclusive beach front living and canal homes, located Oceanside at MM 53.5. The City of Marathon continues south to MM 47 where the 7 Mile Bridge begins. Most day trippers tend to stay above the 7 mile bridge.


Average Weather in the Florida Keys
Average annual temperature: 80 degrees
Average annual rain average: 40-45 inches

Average Temperature and Sunset Times:
MONTH
TEMP.
SUNSET
January
February
March
April
May
June
July
August
September
October
November
December
70
71
73
77
80
82
84.5
84.8
83
79
74
71
5:50 pm
6:16 pm
6:31 pm
7:45 pm
7:58 pm
8:15 pm
8:22 pm
8:11 pm
7:45 pm
7:13 pm
5:47 pm
5:38 pm
Florida is in the Eastern time zone
and participates in daylight savings time.
Once across the bridge you enter the Lower Keys, Here you will find Little Duck Key, Missouri Key, Ohio Key also known as Sunshine Key which hosts one of the Keys largest waterfront camping destinations and marina. Next at MM 36 is Bahia Honda Key, which hosts Bahia Honda State Park. The beach at the park is consistently ranked one of the top ten beaches in the world. No Name Key a community living off of the grid, lies just to the northeast of Big Pine Key. Continuing south past Big Pine Key are the Torch Keys, Little Torch Key, Middle Torch Key and Big Torch Key. Then on to Ramrod Key, Summerland Key, Cudjoe Key, where some of the deepest boating access canals are located in the Lower Keys. Then onto Sugarloaf Key which has both ocean front and bay front communities. Saddlebunch Keys, Shark Key, Geiger Key, Big Coppitt Key, East Rockland Key, Rockland Key, Boca Chica Key where Naval Air Station Key West is located, Key Haven, Stock Island, Key West, Sigsbee Park, Fleming Key. The Overseas Highway ends at MM 0 which is located on Truman and White Street in Key West. Sigsbee Park a Naval housing base and Fleming Key also a military installation lay to the west of the island of Key West.
---
Buyers' Tools
---
Florida Keys Utility Companies
---
Florida Keys Electric Cooperative
serving Key Largo, Tavernier, Plantation Key. Windley Key, Upper and Lower Matecumbe, Long Key, Duck Key, Grassy Key and Marathon.
Keys Energy Services
serving Big Pine, Big Torch, Little Torch, Middle Torch Key, Ram Rod Key, Summerland Key, Sugar Loaf Key, Saddle Bunch Keys, Big Coppit Key, Stock Island, Bocca Chica Key and Key West.
Key Aqueduct Authority
serves all for the Florida Key for water service.
---
ROGO and Building Permits
---
Layman's Guide to Florida Keys ROGO
Florida Keys Rate of Growth Ordinance explained. (Opens as Acrobat Reader file)
Layman's Gukde to Big Pine Key ROGO
Big Pine Key Rate of Growth Ordinance explained. (Opens as Acrobat Reader file)
---
Real Estate & Business Resources and Partners
---
Florida Keys Businesses
---
Reef Light Tackle
The best fishing tackle, bait selection and friendly knowledgeable staff anywhere in the Florida Keys and Key West.
Chicago Title of the Florida Keys
Florida Keys title insurance rates.
Surfside Aluminum of the Florida Keys
Florida Keys Storm Shutters, Screened Areas, and Gutters.
Big Fish Charters
Florida Keys Fishing Charters - Deep Sea, Deep Drop, Offshore, Reefs, and Wrecks.
Bluewater Boat Brokerage
Quality pre-owned boats. We broker the buying and selling of Sportfisherman, Motoryachts, Trawlers & Commercial Vessels in the Florida Keys.
Tarpon and bonefishing guide.
Ghost Hunter Fishing Charters, sight fish the flats around Big Pine Key, service from Marathon thru Key West.
Florida Keys Dining Guide
A guide to restaurants and bars in Key West and the Florida Keys.
---




John Nazzaro PA, SFR
REALTOR®
Keller Williams Realty Premier Properties
Selling Real Estate from Key Largo to Key West.
Email:
JohnNazzaro@bellsouth.net
305-731-9370